Today I'm so excited to share my latest Brand Identity project with you all! It's been a white since I shared a full branding project on my site and this is one of my favorites to date. Occasions Box is a new gift box company based on the East Coast that's launching soon.
When the co-founders Sarah and Kari came to me to design an identity for their new company, I was so excited! Throughout the design we created a fresh, upscale and curated vibe with the use of classic elements, neutrals and that amazing pop of mustard yellow. It all came together beautifully and I have no doubt that this brand identity will help them stand out in their market, showcasing Occasions Box in a truly unique way.
COLORS + MOOD
It was clear from the start that we wanted to stick with a lot of clean, modern neutrals. White, grey and tons of texture were elements that initially came to mind. After doing some more research into the gift box market, I knew that adding a rich accent color would help elevate the brand and allow it to stand out from the competition. So we added pops of mustard throughout the branding.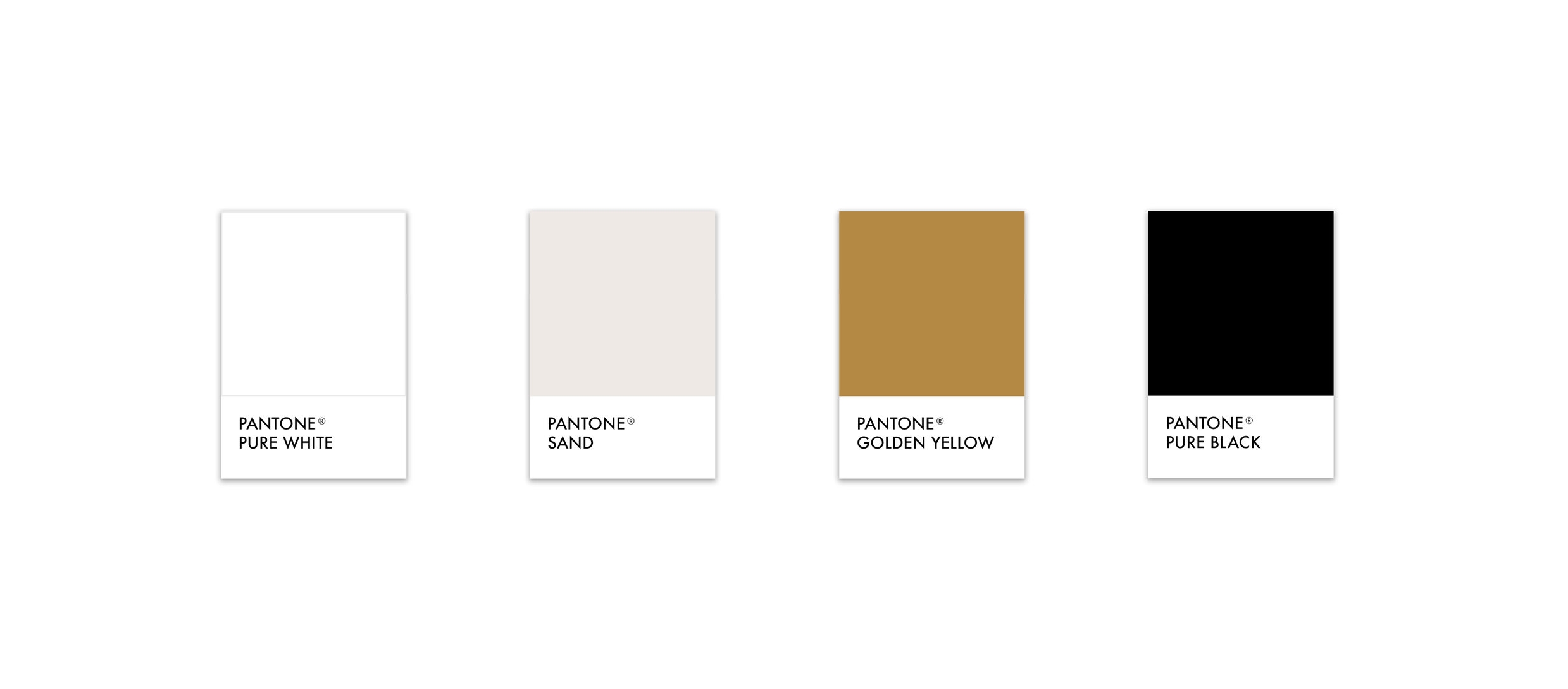 LOGO
Designing the logo is always my favorite part of the process. I took inspiration from classic serif fonts and modified a slightly more modern version to create a logo that was both traditional and updated all at once. We also created the monogram mark which they can use as an easy representation of the brand on packaging, stickers, stationary and social media.
I also designed a ton of submarks and logo variations. This is SO important to the overall brand identity as sometimes the full logo just doesn't fit. Giving Sarah and Kari these other options allows them to mix and match the branding in any situation so that it always looks cohesive. Each mark is unique but they work together to tell a full story of Occasions Box as a whole.
COLLATERAL DESIGN
Once the brand identity was finalized, we tackled some collateral assets including business cards, social media headers, and more. We'll also be working on additional packaging in the future which I can't wait to show you.
Overall, Occasions Box can now launch into the market with a holistic brand that is unique and timeless. It will no doubt help these ladies attract their ideal customers and build a loyal fan base around their gift boxes for long-term business success.
Working with Sarah and Kari was such a dream and I'm so excited to see this new company launch soon. Wishing you all the success and excitement with this venture ladies!
"
She helped us see beyond our original vision.


After we communicated our vision to Cassie, she was able to understand it, simplify and put it in writing in a way that we felt she completely understood us.



We love our logo and the overall branding. Cassie went above and beyond to provide us with high quality work. She was so attentive and detailed in every communication, courteous and fast responses whenever we had a question and understood whatever we were asking for. Always so pleasant.


Working with someone who can understand you from the beginning and bring your vision to life is a must in any business/project and Cassie was definitely able to deliver that.
— Kari, Co-Founder of Occasions Box
---
For this project:
ABUNdance brand Design package
Learn more about our design services here if you're interested
in working together to craft your own holistic brand!
---