Hello hello! Today I'm SO excited to share the new branding + website I just wrapped up for Laceroots Floral. D came to me at the beginning of the year wanting to update her brand to align with her business goals & style. As she's grown over the past few years, it was important now more than ever to create a visual identity that truly reflected her heart for what she does. We both absolutely love how everything turned out. Read on to see the process + final results!
THE STRATEGY
First up was our brand strategy & moodboard! I love spending some time at the beginning of each project digging into the research to create a brand strategy. I include things like like brand buzz words, ideal customer, competition, & a visual direction to help create a solid base for when I start designing. For the moodboard, we ended up going with a super natural, earthy, organic feel. A mix of messy lettering & that beautiful rust color really hit home for us.
D's spends most of her time creating florals for weddings. Her ideal customer is non-traditional, wanting an intimate & customized wedding that's rooted in her love story. We wanted to appeal to that sort of deep, connection-based relationship with her branding + color scheme.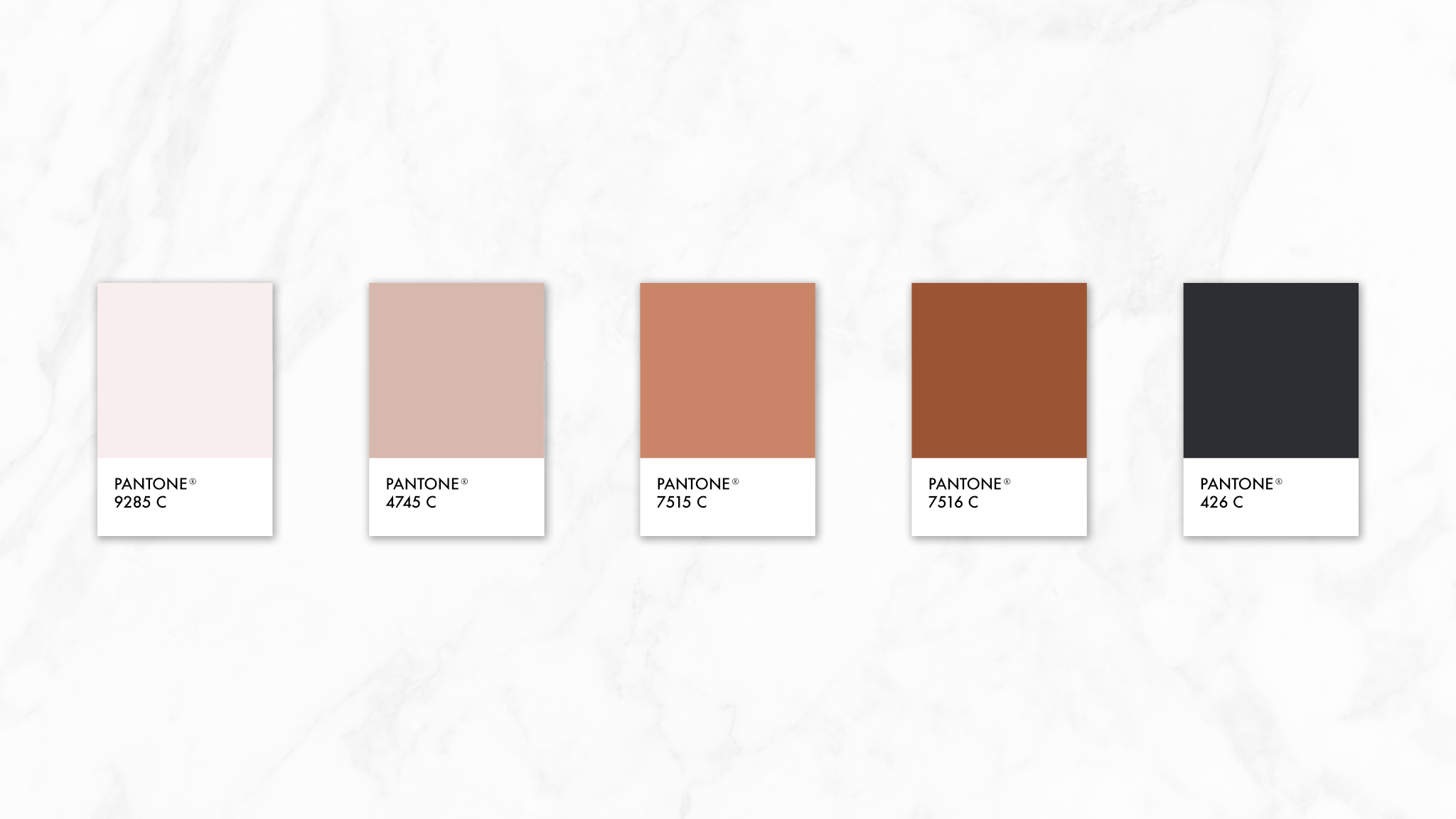 THE LOGO
With all of this in mind, I got to work designing the logo! Something super special about this one is that D actually helped me hand letter the type. Normally I would NOT do something like that, as I like to letter & create everything myself. But I loved her thinking behind it: she wanted to incorporate some personal element into her logo as a representation of how she likes to work with clients. Everything she does is intimate & done lovingly by hand, & so we decided to add a bit of that to her branding as well.
With the initial lettering, I played around with the full logo, creating something both organic & raw, while still being clean. Another problem D had with her previous branding was that potential clients often didn't know that she was a florist. So, keeping that in mind I added some elements so that anyone who landed on her site or saw her logo immediately knew what Laceroots was all about.
THE ELEMENTS
Rounding out the brand was next on our agenda. I designed a full library of logo variations, submarks & smaller elements for D to use. This is one of my favorite parts of branding! Sometimes the full logo won't fit correctly or there isn't enough space, so having these flexible elements allows D to keep her brand consistent in any context.
I also designed a beautiful patten as well as a few stationary options. The patten can be used in this light neutral color way or a full variation including the deep grey & rust color. We had tissue paper in mind when designing this, which will add a natural pop of fun to any packages she sends out.
THE WEBSITE
For the final stage of our rebrand, I redeveloped the Laceroots website! D was already using Squarespace (which you know I absolutely love & recommend!) so it was a really quick process! We updated everything with her new branding & photos, created a more user friendly interface and highlighted all of her amazing floral work in a mobile-friendly way. I love how this turned out! It's clean & simple but really reflects her personality & the handmade touches she carries through her work. Make sure to check it out & let us know what you think.
WRAPPING UP
This was truly one of my favorite projects to date. Not only is D my ideal client, she became a dear friend in the process. And I think that's the best outcome for these projects, in my mind. Make sure to check out her new branding in action & let us know what you think of everything.
---
READY FOR A NEW BRAND FOR YOUR BUSINESS? LET'S CHAT.