Sometimes when you're on the journey of owning a business, the only thing you need is for other creative entrepreneurs to say "Yes, I've been there. I know what you're going through. Here's what helped me."

Throughout my time as a student, recent college graduate, and now business owner, I've met some incredible ladies who all have influenced me. Whether they were my intern advisor directly, or I've watched them grow their business through Instagram + social media, they all have such inspiring stories. 

So, in the interest of sharing knowledge, today I asked 13 of my favorite creative women entrepreneurs to give their advice on branding, running a business & creating every day.

Their feedback was incredible, so make sure to read on for all of the great advice. And check out their sites/businesses if you're never heard of them!





This post is a bonus to my #MoreThanALogo series. In that, I shared 4 separate posts about branding your business in a purposeful and cohesive way. Outside of your logo there are so many elements to your visual identity that work together to create a full brand. While those were chalk-full of actionable tips, sometimes it's nice to just be inspired! That's where I enlisted the help of 13 creative entrepreneurs who are doing branding right. Read below to get inspired!


P.S. Catch Up on the Full Series:

Pt. 1: Why You Need More Than a Logo

Pt. 2: How to Create a Cohesive Color Palette

Pt. 3: Designing Collateral: Branding Your Social Media, Stationery & More

Pt. 4: Tips for Branding Your Photos



"Focus on your vision. Block out all the surrounding noise. Make sure what you are doing makes you feel good about yourself. And listen more than you talk."

— Amy Levin, Founder: CollegeFashionista
"Cross-train your creativity! 

Being creative for your job is both an incredible blessing and curse at the same time. Making mood boards, seeking inspiration, brainstorming ideas, playing around with design elements – that's the good stuff. Burnout, forced creativity, meeting deadlines, inspiration ruts – the not-so-good stuff. 

To avoid the latter, I find it important to pursue creative projects just for fun and to intentionally flex a different creative muscle than I'm used to in my day-to-day. Since I work mainly in digital, I recently started painting and hand embroidering. I also play guitar and write songs – though it's a different type of creativity than traditional art or design, I think any type of creative exploration outside of your job, makes you in turn better at being creative within your job. 

Think of your brain like you would a muscle in your body. If you do the same exercise every single day, 1) you'll get bored of it and 2) you'll only work certain muscles certain ways. Just like you cross-train your physical body, cross-training the creative area of your brain is just as important. "

— Molly, Co-Founder: the lala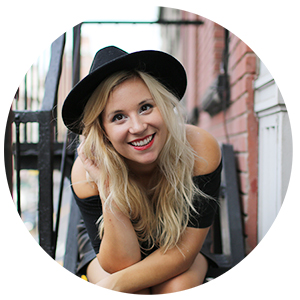 "The most important investment you can make is in your team. Be careful and only hire the best of the best."

— Tayler, Founder: WildBird

"Make sure that you make time for projects that are just for you. Running a creative business means that you are in charge of ALL the things, including attracting your ideal client. If you aren't taking the time to create work that is 100% YOU, than you probably aren't putting work into the world that is going to attract your dream customer. Sometimes you can get caught up in what other people want, inspiration they bring to you that isn't very you, and in the beginning you take it on because… bills, life, you want to be able to feed yourself, etc;)

I realized last year that my work was heading in a direction I didn't want to go. I had been making pretty things that were great, but I was doing it more because that's what was trending in the wedding world at the time. I wasn't head over heels for it (which you should be, it's YOUR business and YOUR work). So I started slowly creating and only sharing things that I wanted my ideal clients to see and request. And now I am bringing in people that I am so excited to work with instead of just working for to make money."

— Lauren, Founder + hand-letterer: A Fabulous Fete


"Our ride or die advice for running a creative business is to constantly stay inspired. Our subscription boxes require us to create new ideas & designs every single month which is definitely a challenge that we have a love-hate relationship with. Our daily inspiration sources are of course Instagram & Pinterest, but we both find a lot of our inspiration through things that we are passionate about in our lives outside of WH: fashion, color, texture, art, travel & plants (yes we are very passionate about plants)."

— Megan & Lauren, Co-Founders: Wilde House Paper

"Value people. That has to be the goal or else we get caught up in what we want, and step on or disregard people to get it. The aftermath of that is often people won't want to work with you in the future. No matter how good you may be at your job if you aren't relating to the client or your employees, growth won't occur."

— Alexis, Event Designer: The Shift Creative

"My best advice for running a creative business is to stay curious and ambitious in your own creative exploration. Work on personal projects for the love of it and share the results. Doing so will keep you motivated and creatively fulfilled – and may help attract your ideal clients or new career opportunities."

— Jess, Designer & Illustrator: June Letters Studio

"So many things come to mind, but one thing is to push beyond your fears and don't be afraid to try new things. It's scary putting yourself out there online and there are always a million reasons to not go for it, but if it were easy, then everyone would be doing it. So push past that and follow those intuitions! I love the quote " Failure is not the opposite of success, it's a part of success.

Also, I would say consistency is so vital. Consistency with your process, consistency with your branding, consistency with your clients… It really goes a long way with building a brand and starting to carve out your niche. Consistent action will lead to consistent results, and it's essential to success."

— Morgan, Co-Founder: October Ink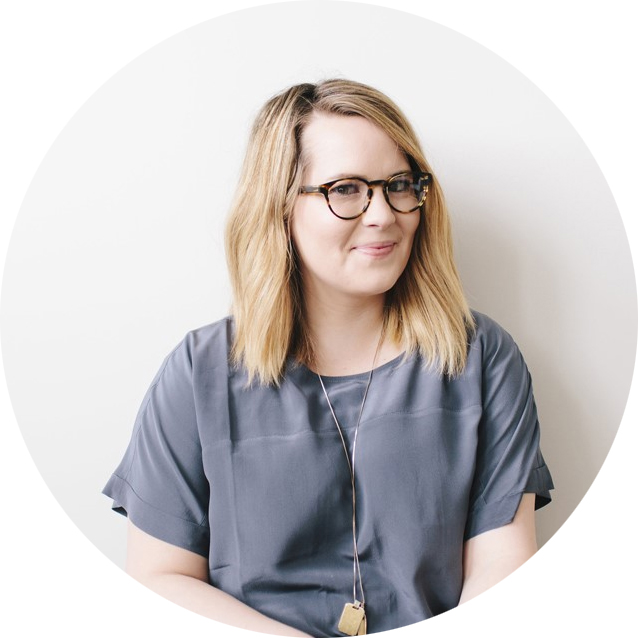 "Dare to be different. Don't look at what everyone else is doing and follow suit. Instead, make your brand, your process, and your offerings your own. Not only will this differentiate you from others in your industry, but it will make your business memorable and a lot more fun to follow along with. "

— Lauren, Graphic Designer + Coach: Elle & Company Design

"Establishing a brand from the ground up requires education, lots and LOTS of education. All the time. #CantStopWontStop You will feel like a broken record telling your story over and over, but people need to be reminded (everyone is busy) or you need to make that connection with new clients. "More is more and less is a bore.

Create an emotional connection with your clients so they become ADDICTED to your brand. When you want something and are emotional, you make irrational decisions. You can sell anything for whatever price if you have captured your clients through an emotional connection. Think about Chanel and Louis Vuitton, sure these luxury items are beautiful and well-made, but WHY do we crave a bag that costs thousands of dollars? It is the emotional connection of their brand. People crave the status and the luxury for themselves and to show off to others.

Create life-long fans by giving people recognition. They will ALWAYS remember this gesture of kindness and be loyal fans who stick around AND help spread your message. Read 1,000 True Fans by Kevin Kelly to find out why."

— Annie, Founder: Style Collective 

"I think my ride-or-die advice would be to just be yourself and keep true to who you are. Know your brand and what makes you you and werk it <3 And to be kind. Always, even when it's hard. You can be straightforward and a boss lady, but you can always do it with kindness."

— Rachael, Founder & Creative: Lace & Likes and The Romantik Studio

"I think my biggest piece of advice for anyone who is at the beginning stages of a business is to be honest.  Sometimes I think that as new business owners we think we can do it all, but we really can't. I remember when I first started I had a client come to me wanting certain things design/created on her website and I said I could do it…when in reality I couldn't. It resulted in me losing a ton of time, some money, and potentially having a very upset client (I had to separately pay a developer to help me out).  It's okay to be honest and let them know that you may not be able to do it, but can either recommend someone or need to bring someone else into the project as an additional cost.

Because, wouldn't the client rather get realistic expectations, pay a little extra, and have a site that they love…over one they had high expectations of?

Also, something I've learned as well is to be transparent. If you are getting stuck on a design, let them know. If you don't quite like the direction it's going, let them know. If you completely messed up on something, let them know! We are all real people and trust me, they will appreciate your honesty over anything!"

— Angela, Designer & Calligrapher: Saffron Avenue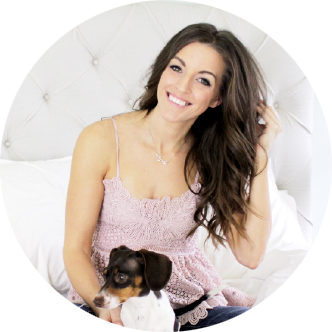 "My piece of advice when running your own creative business would be to set aside time to create just for fun. Often times we get stuck in the day to day of running a business; answering emails, going through revisions with clients, sending out invoices. Make time to be creative for yourself whether that be getting out to take photos, taking a pottery class or even working on your own personal project."

— Vanessa, Graphic Designer: Noirvé Studio
Thanks again to each one of these creative ladies who I look up to so much. I love being able to learn & grow with them and I hope you gained some useful insight too.